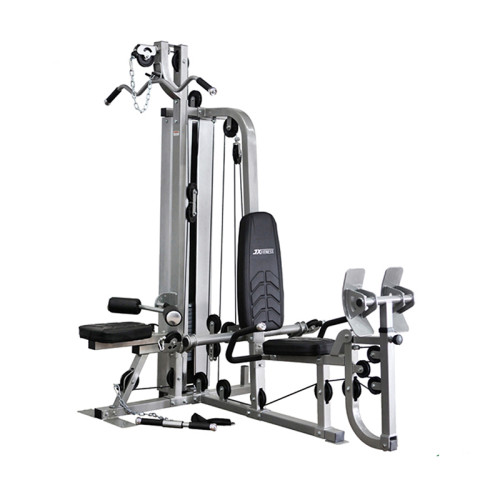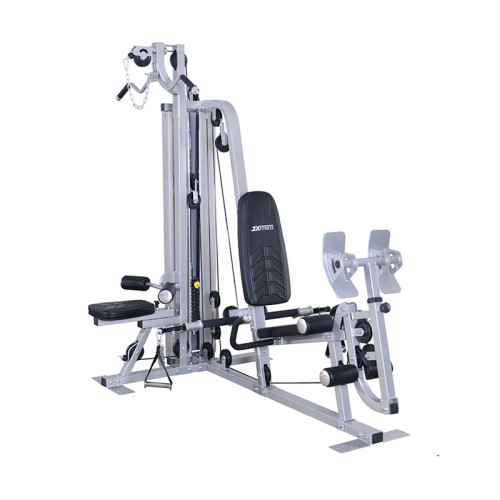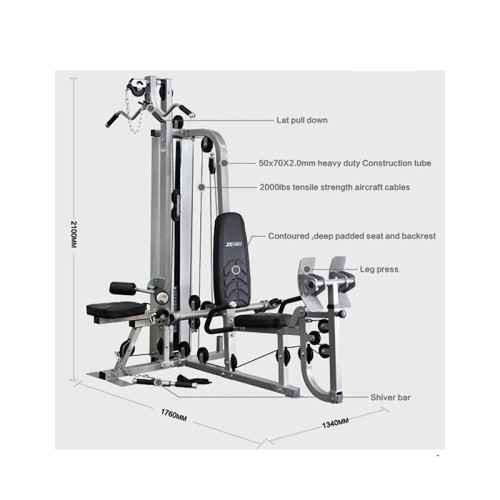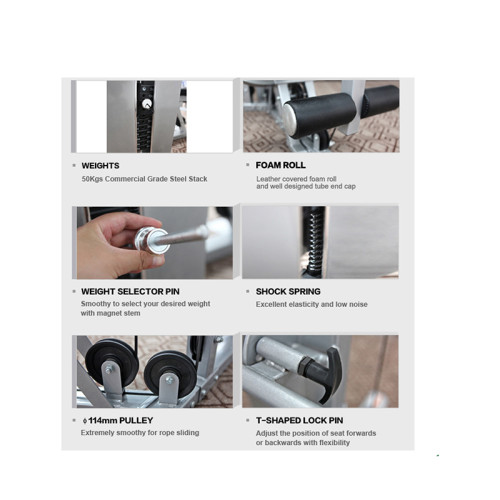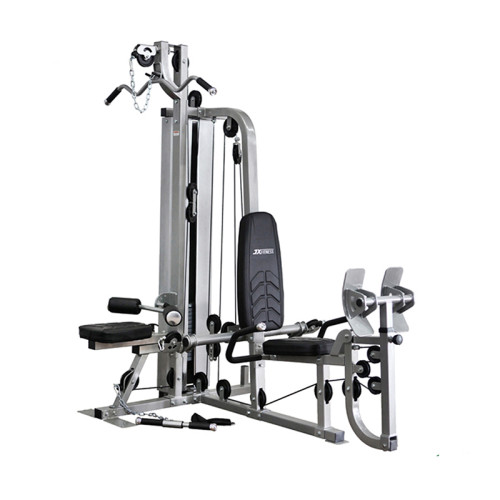 propiedad
Tipo:

Entrenador de gimnasio integrado
Nombre del producto:

nueva venta directa de fábrica Life Gym Equipment
Pila de peso

70kgs
Peso corporal máximo del usuario:

150 kg
Cables

2000 libras de resistencia a la tracción de los aviones
trabajo pesado

50x70MMx2.0
función

abatimiento de latitud, extensión de pierna, prensa frontal ETC.
G.W / N.W

186kgs / 176kgs
MOQ

5SETS
ENGAÑAR

QINGDAO / LIANYUNGANG
Descripción
Product Information:
Improve your overall appearance, strength, and athletic performance with the Circuit Trainer. With over 30 total body strength, shape, and conditioning exercises included, you can custom build training workouts to target specific muscle areas. This compact dual station includes a bench press and leg curl station, and a designated high/low "functional training" station that will give you an all-around training edge.
FEATURES:
· Home gym with 155b weight stack for a full body workout that targets most major muscles
· 2000lbs tensible strength aircraft cable
· Abdominal crunch/Leg extension/ Wide lat pull down/Tricep push down/Side oblique crunch/Upright Row
· Sleek, compact dual station design
· Ultra smooth 2000 lb resistance for overall workout
· Machine weight: 410 lbs
· Product Dimensions: 1880*510*225/620*520*255/1740*175*165/355*125*140/355*125*140/355*125*115
· Lifetime manufacturer warranty
· Model Number: JX-1260
INCLUDES:
· Lat station
· Dual-function independent motion press arm
· Dual-function leg developer
· Adjustable preacer curl bicep pad
· High and low pulley stations
· 155lb selectorized weight stack