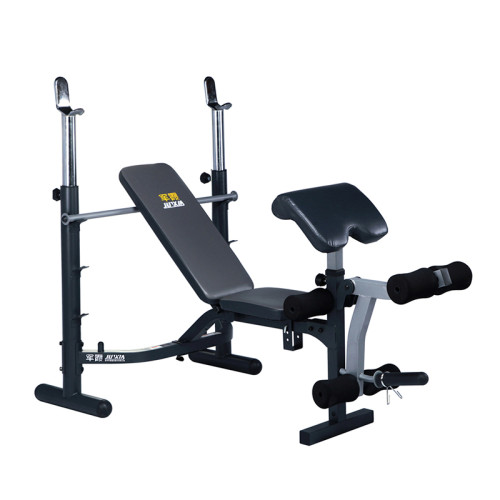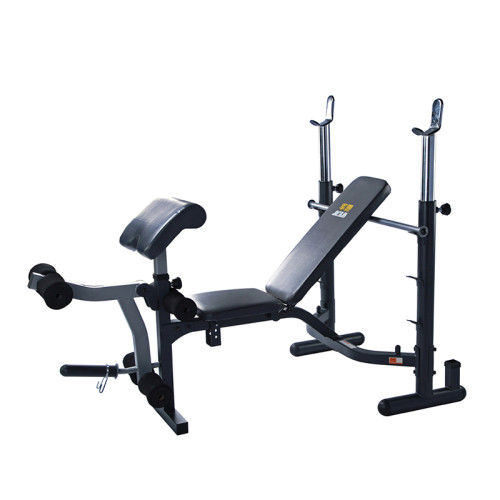 propiedad
Peso máximo del usuario

120kgs
Tamaño del asiento

410x350x500mm
Tamaño del cojín del respaldo

750x290x50mm
Ancho del soporte vertical

97cm
Color

customerized
Tamaño de la Asamblea

2300x1030x1300mm
Descripción
Product Information:
This multi use workout bench from Pro Fitness is a versatile home gym, allowing you to perform bench presses, butterfly, leg extensions and hamstring curls. It's a great way to give yourself a tough workout at home.
Features:
Quick release adjustment system can angle from upright, incline, flat and decline, for extensive chest and shoulder exercises.
Walk-in squat facility at the back of the heavy duty rack, load up to 120kg thanks to the heavy duty bar supports.
Height adjustable arm curl pad for bicep curls, leg developer for quad and hamstring training. 3 heights to adjust the bar catchers too, longer safety catchers can be positioned lower as a precautionary measure in case you can't return the bar.
Ø76mm heavy duty steel construction frame with durable power coating finish.
Width of the upright support:970mm
Maximum user weight 120kg .
More Functions:Incline Decline and Flat Bench Press ,Leg Developer,Leg Back Curl, Dumbbell Exercuise Squat, Preacher Curl.
Total Weight: 39 Kgs
General information:
Dimensions:L230, W103, H130 cm.