Interesante equipo de ejercicios en el gimnasio - - Space Walking Machine
participación
Editor

Winni
Tiempo de Publicación

2017/07/14
In the very hot summer, many people choose to do their fitness exercise at indoor instead of outdoor. There are extensive choices of indoor fitness equipment and their functions vary. Now we would like to highlight an interesting fitness equipment, i.e.: the space walking machine.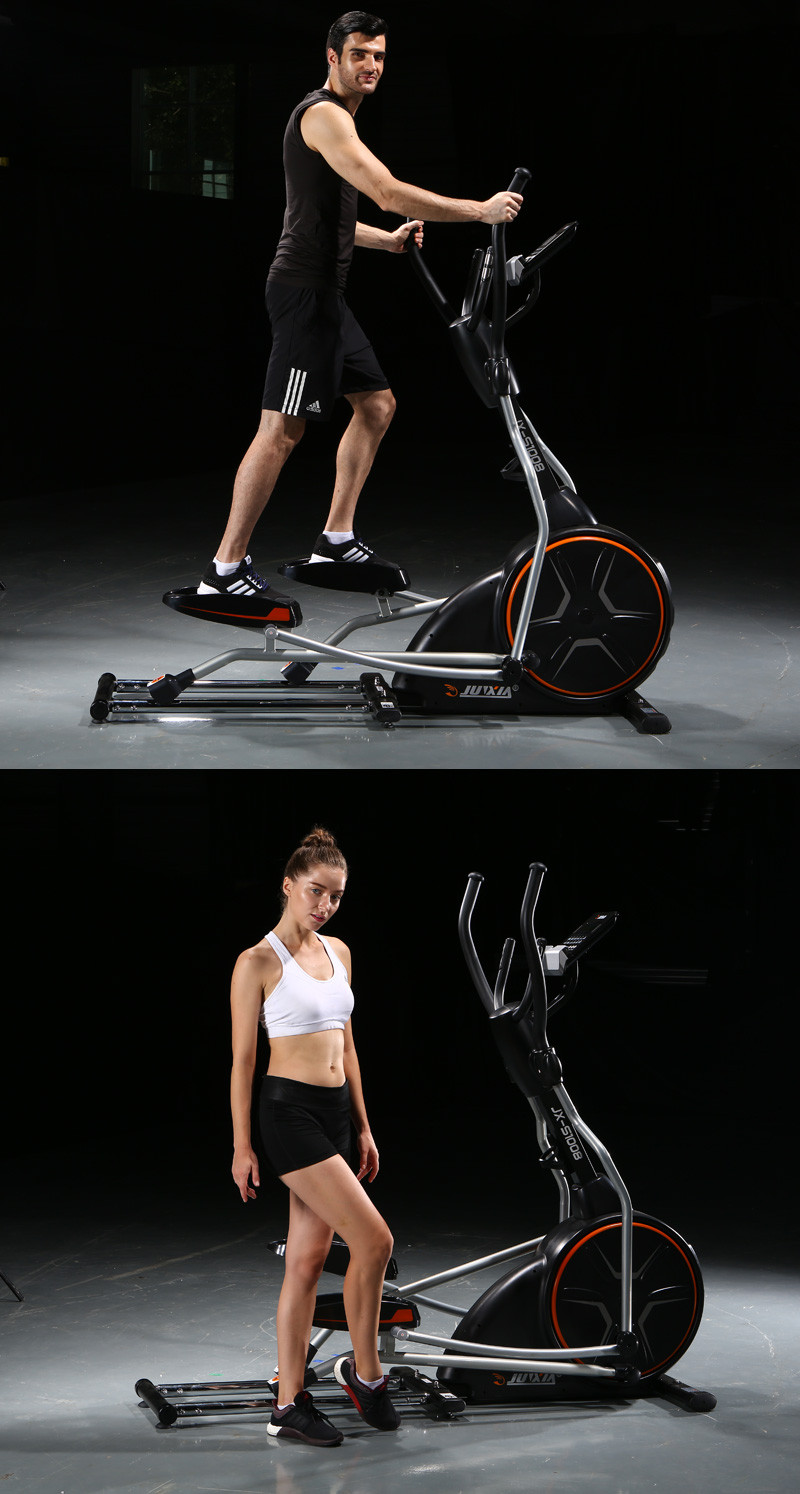 The space walking machine is also known as elliptical cross trainer, because of its elliptical orbit. It has been loved by general fitness goers since its invention. The elliptical cross trainer is mainly used for aerobic exercise, involving the movements of hands and feet and are particularly good for the user's body coordination and cardiopulmonary function. The greatest benefit of elliptical trainer is that it incurs very little impact to the knee joints during exercising. Meanwhile, it improves and stimulates sciatic nerve, and reduce the pain from cervical spondylosis and shoulder and back periarthritis.
Nowadays elliptical trainers have been given more new features. Taking the JX- S7088 Eliptical trainer as an example, it has integrated the functions of stepper and treadmill. It is fitted with 6 training programs to meet the needs of different user groups, and 2 heart rate monitor programs for real-time heart rate monitor and training pattern adjustment. Moreover, the user can also choose the manual mode to adjust resistance, which minimizes the risk of injury during exercise.