Jiangsu Junxia Gym Equipment Co., Ltd fue honrado como "unidad modelo de la industria deportiva nacional"
participación
Editor

李加贞
Tiempo de Publicación

2017/5/2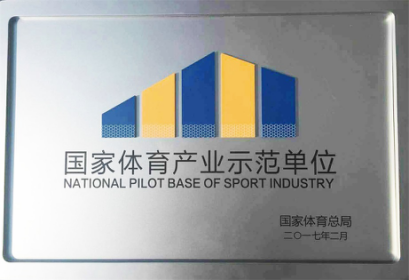 Recently, the 2017 Distinguished International Fashion Sports City and County Development Forum took place in Suqian, Jiangsu province. This is another important platform the province has built following the 2015 & 2016 Jiangsu Sports Industry Forum.Junxia president, Mr. Heng Dunjian has been invited to attend the forrum to discuss with the wellknown scholar, business elites, and trade professionals from around the world about the topic of fashion sports,and how to promote the development of distinguished fashion sports city and county.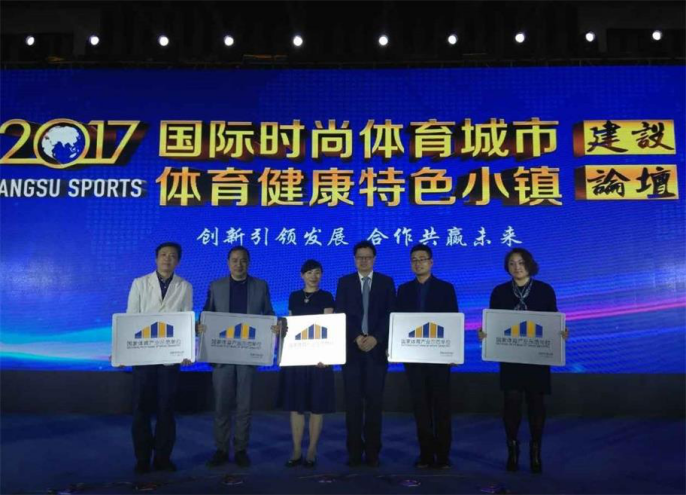 This forrum covered 5 major sections, i.e.: themed speeches, awarding presentation, agreement signing ceremony,mutrual communication,and news release.It relates to dynamic subjects concerning various areas within international,China,and Jiangsu province scope. On the forum, China sports bureau heads presented awards to those enterprises who were certified as "National Sports Industry Model Unit". The award was nominated by China Sports Bureau in order to honor those model units who had passed the national sports industry base construction requirement, promoted China domestic sports industry development, and contributed to sports consumption.
Jiangsu Junxia Sports Equipment Co.Ltd is an enterprise who consolidates product development, production, marketing and sales into one. Our products covers comercial products, light comercial products, home use products, outdoor inteligent sports park, and outdoor whole people exercise sports equipment.Our factory has 2 modern production bases, the capacity of which are leading among our peers in China.
While Junxia focuses on its own development, we also responded to the national call of "whole people exercise". In terms of product production and development, Junxia proactively promotes production automation and was the first ones in the industry to introduce the internationally advanced Kuka and Yaskawa industrial robots, and set up automated treadmill assembly workshop; In terms of product develoopment, Junxia sticks to the concept of sports for life, and introduced a series of inteligent products that incorporated internet technology. We strive to push for the development of intelligentized sports equipment and make exercise more fun. Meanwhile, Junxia proactively carried out all kinds of sports event promotion actitivities in local area, e.g.: we contributed to the successful holding of the 2017 Xuzhou International Marathon, the 2016 Pizhou International Half Marathon, and the 2016 Pingpong League Match, which enabled more people to appreciate the charm of sports as well as enjoying it.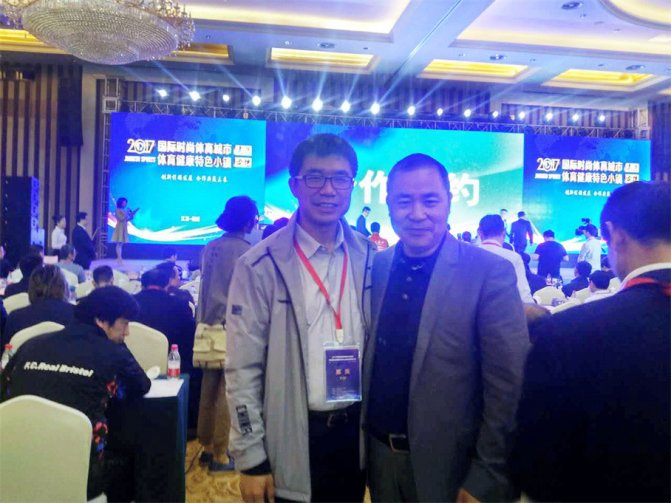 Mr. Wang Xuesong, General Manager of Jingdong Sports department, congratulates to Junxia

Junxia has made significant contribution to the development and diffusing of various sports activities in the local area. In the future, Junxia will continue playing a pioneer and model role to lead the nearby sports industry development, and contribute to the reallisation of a "strong, rich, beautiful and high tech"new Jiangsu. We endeavor to provide the public with more dynamic services and make greater contribution to the goal of whole people fitness in everyday life.