Junxia successfully listed as the National Sports Industry Model Enterprise in 2016.
participación
Tiempo de Publicación

2017/3/10
Resumen
Recently, the National Sports Bureau disclosed the selection result of National Sports Industry Model Enterprise, National Sports Industry Model Manufacturing Base, and National Sports industry Model Project. Junxia excelled all the other domestic sports product manufacturers and was successfully listed as National Sports Industry Model Enterprise in 2016.
National Sports Industry Model Enterprise is nominated by the National Sports Bureau, and aims to honor those sports enterprises that have considerable scale and distinctive characters, or those with high influence and competitiveness. It also align with the Government Proposition on Expediting Sports Development and Promote Sports Consumption, to recognize those model enterprises that have passed the national sports industry base construction, lead the domestic sports industry development, and promote sports consumption.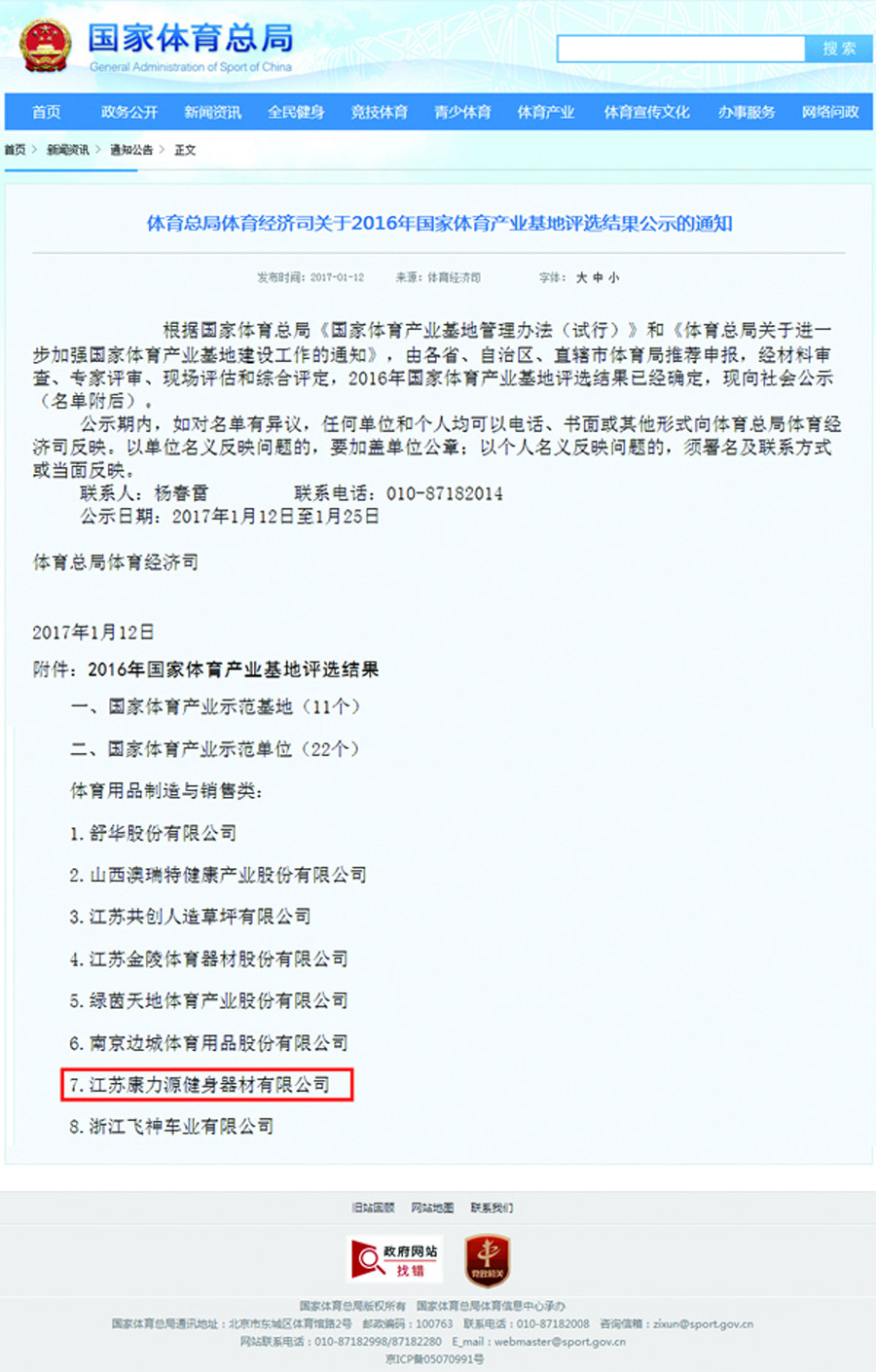 Junxia is a comprehensive enterprise that consolidates product design and development, production and marketing into one body. Our products cover commercial, light commercial, and home use. Our modernized production base is leading in scale among other domestic manufacturers. While Junxia focus on own development, we also proactively answer the country's call of whole people exercise. That is, from new product development wise, we are the first to introduce the internationally advanced KUKA and Yaskawa industry robots, build intelligent workshop, push for the inteligentlization of domestic sports equipment production. We always bear the concept of Sports for Fun and Smart Fitness in our mind while we develop any new products. In combination with the internet technology, we have developed a series of fitness products, and kept on contributing to the development of an inteligentized sports industry. We aim to make sports fun! In addition, Junxia has actively involved in the promotion of sports events. For example, we contributed to the successful holding of the 2016 Pizhou International Half-marathon, and 2016 Pingpong League. They enabled more people to appreciate the charm of sporting, and more importantly, enjoy it. In the future, Junxia as the National Sports Industry Model Enterprise, will continue acting as a model and leader to promote the development of sports industry in surrounding regions, providing more dynamic services to our customers, and contributing to the cause of whole people fitness.